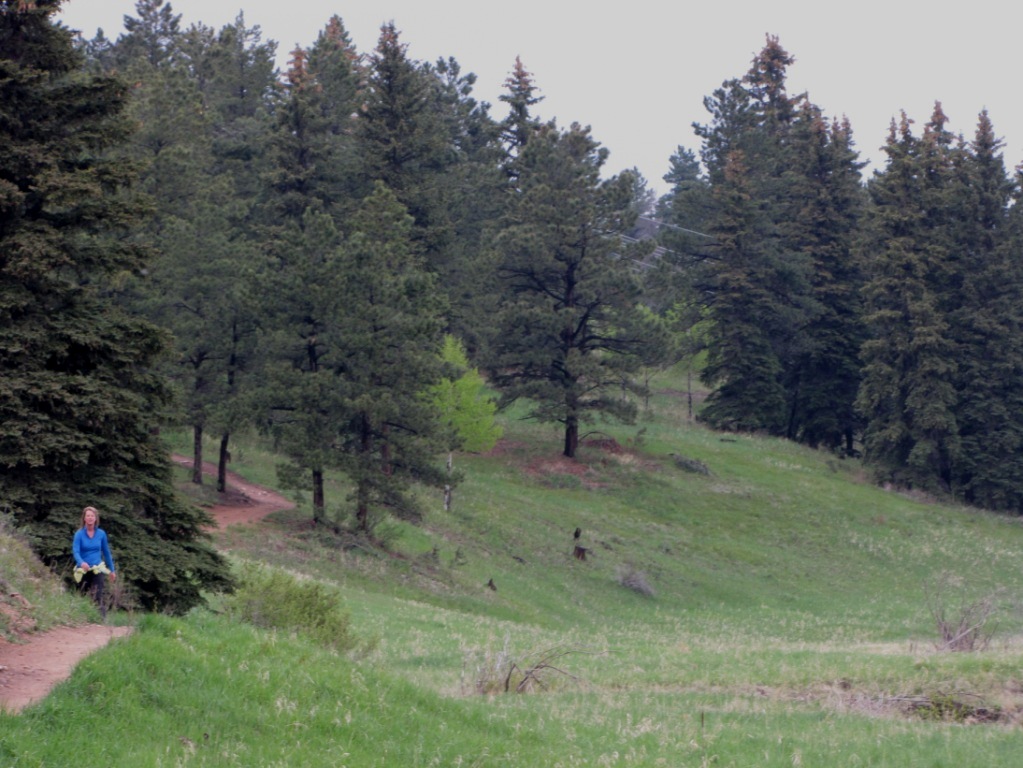 GOALS OF TRAILS STUDY / ACTION TEAM:
The goal of this Team is to connect Conifer area neighborhoods, schools, churches, shopping centers and Open Space Parks for residents to safely walk, hike and bike in the community and to plan for regional trail connections. Trails create opportunities for residents to enjoy another way to get around the community, they provide an opportunity to view wildlife, they encourage healthy lifestyles and they enhance a sense of community for all the area they include.
• This team will coordinate with the Jefferson County Offices of Transportation and Engineering, Open Space and Planning and Zoning as well as with the Colorado Department of Transportation. We will also work with school administrators, church officials and any other parties Interested in having input in the trails process.
• Based on results of the 2006, 2010 and 2014 community surveys, this team will develop and offer options for a trails plan within Conifer and for proposed connections to regional trails.
•This Team will keep track of properties in transition and will communicate with all agencies, property owners and developers to encourage trail connections to serve the Conifer community.