A Virtual Town Hall Meeting was held Wednesday, April 21, 2021
Agenda:
Updates From:
CDOT / CONIFER AREA CHAMBER / CONIFER LIBRARY / RTD
---
What Residential & Commercial Developments are being Planned for the Conifer Area?
Senior Long-Range Planner: Heather Gutherless
JEFFERSON COUNTY PLANNING & ZONING
---
Staunton State Park Update
PARK MANAGER ZACH TAYLOR
---
Senator Tammy Story / Representative Lisa Cutter
COLORADO STATE LEGISLATURE
---
2021 Predicted to be Another Horrible Year for Wildfire!
Chief Jacob Ware and Wildlands Captain Benjamin Yellin
ELK CREEK FIRE DEPARTMENT
---
Commissioner Lesley Dahlkemper
JEFFERSON COUNTY COMMISSIONER
---
Conifer Area Council Would Like To Thank: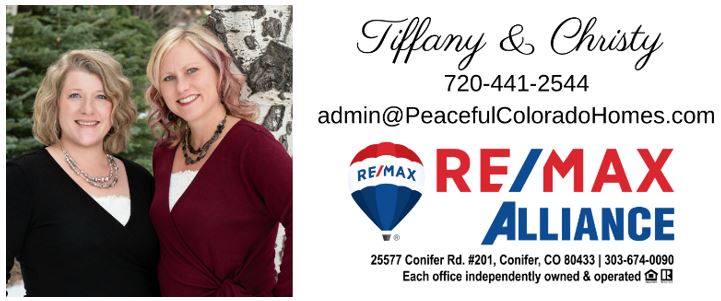 For their COMMUNITY SUPPORT of this Virtual Town Hall Meeting
Conifer Area Council is a nonpolitical organization that does not support or oppose any development, issue, political agenda, individual person or business.
Previous Meetings:
February 2021
November 2020
Clickable links from the presentation:
Jeffco Planning and Zoning
Conifer Area Council Water Resource Study/Action Team
---
September 2020
---
Regular Town Hall Meetings are presented by the Conifer Area Council every few months to address important issues in our community.  Please subscribe to hear updated info on topics such as:
CDOT
RTD
CONIFER CHAMBER
DEVELOPMENT
SCHOOLS
LIBRARY
LEGISLATURE
All Town Hall Meetings are normally held at West Jefferson Middle School at 9449 Barnes Ave, Conifer, CO 80433.
Sign up here for our mailing list to be informed about meetings and other events!