News from Elk Creek Fire Department
Chipping program: http://elkcreekfire.org/chipping-program/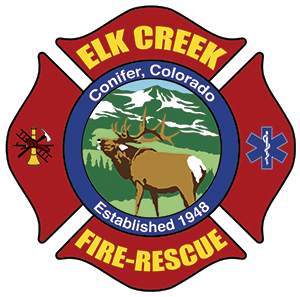 Elk Creek Fire is helping residents and property owners create defensible space by providing free chipping of branches, logs and small trees. If you clear woody vegetation from around your home and stack it in a slash pile, we'll chip it at no cost. There are limitations to the program so please follow the instructions on the web page carefully. This year's registration has been completed, but look out for additional opportunities on the website or any of our social media accounts.
Home Assessments: http://elkcreekfire.org/wildfire-property-assessments/
It is your responsibility as a home or business owner to prepare for future wildfires in the area, and Elk Creek Fire Department can help. The voluntary property assessment program helps homeowners prepare for wildfire by inspecting the structure and surrounding area for vulnerabilities to multiple wildfire threats. The assessment also includes information on what to expect during a wildfire event and how to best prepare for evacuation. Sign ups will begin in early July due to reorganization of the program.
---
News from Inter-Canyon Fire Department
Inter-Canyon 2020 Grant Opportunity: https://intercanyonfire.org/wp-content/uploads/2020/01/2020ICFPDGrantApplication.pdf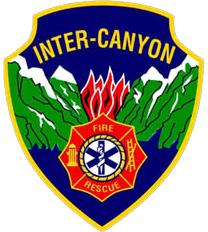 ICFPD created a grant opportunity to help support residents of the district. The grant is offered to those who are putting effort into fire mitigation for their home or community, community outreach and more. It is a 50/50 matching grant with a maximum payout of $500. You can find the application along with further instructions at the link above.
Inter-Canyon Wildland Update: https://intercanyonfire.org/notices/wildland-update/
The wildland update is typically refreshed quarterly. You will find information on apparatus, community support and more.
Inter-Canyon chipping program?? Hopefully!! We are coordinating with the Jefferson County Sherriff to gain use of the county chipper. We hope to have a basic chipping program up and running for the residents in our community by late summer. Follow us on social media, Twitter, Facebook and our website for updates.
Inter-Canyon Wildfire Tips: https://intercanyonfire.org/wildfire/
You can find some quick tips on home safety and preparedness before a wildfire as well as a link to the Colorado State Forest Service bulletin with information on defensible space.
---
News From Rotary Wildfire Ready
Wildfire Preparedness Educational Resource: https://www.rotarywildfireready.com
Rotary has teamed up with Elk Creek Fire and Evergreen Fire Rescue to create a comprehensive educational resource to help you and your family prepare for wildfire.    You'll find helpful links to sign up for evacuation notifications.   You'll learn how  to create defensible space, harden your home from wildfire and how to incorporate  fire resistant landscaping.    You'll also find important information on evacuation preparation,  including your Wildfire Action Plan,  what to wear in a wildfire evacuation and how to build your  'Go-Bag'. 
---
News from Jefferson County
News from Jeffco regarding Slash Collection
https://www.jeffco.us/slash

Help Reduce Wildfire Danger
It's Wildfire Season … Protect Your Home!

Clear your property and bring your tree debris to the Jefferson County Slash Collection! For 2020, we'll be somewhere in Jefferson County every weekend from June 6 through Nov. 1. Check back as the locations are being finalized.
Download and view more information and slash collection calendar